ONCOLOGY & GENETICS EBOOK
The Business Case: Transforming Your Genetics Program From a Cost Center to a Profit Center
The current approach to cancer risk assessment is reactive: genetic counselors see primarily affected patients, with limited time and capacity to proactively see unaffected, high-risk patients. This results in burnout, low volume, and suboptimal ROI. Our business case eBook helps genetic counselors and executive leadership alike overcome the three main barriers to successful expansion genetics programs commonly face, help more patients stay ahead of cancer, and generate more than $160 in downstream revenue for every patient screened.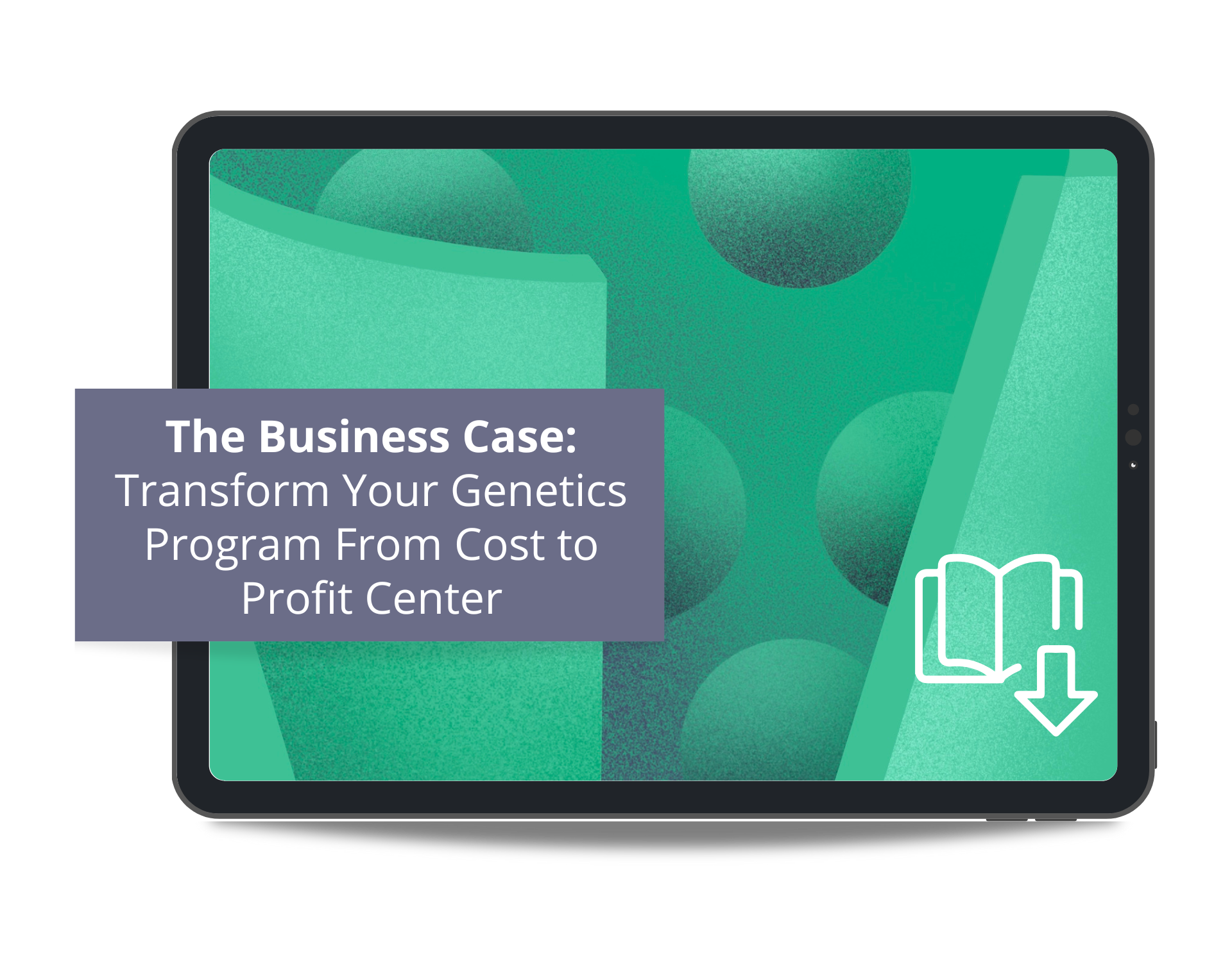 GET LEADERSHIP SUPPORT TO EXPAND YOUR GENETICS PROGRAM
Think prevention doesn't pay the bills? Think again.
Too many high-risk patients are missed by the current system. Thousands of unaffected patients, with clear cancer risk factors, never receive appropriate surveillance care plans, and end up with late stage cancer as a result.

WE CAN HELP
In our new ebook, take an insider's look at how our leading health system partners have improved access and delivery of preventive oncology services through these three simple steps. Plus, learn what data-backed, organization-wide clinical and financial outcomes they continue to see year-over-year – and how we can help you get the same results.