NEW EBOOK
Preventive Oncology: An Untapped Revenue Source for Today's Health Systems
Discover the profound impact of shifting your oncology program toward prevention. Explore our latest resource that will show you how to identify opportunities for prevention, establish comprehensive cancer risk assessment and centralize care pathways for high-risk patients using an actionable, three-step plan. Submit the form below to be the first to receive a download of the full eBook, and find out how to unlock health system value with preventive oncology.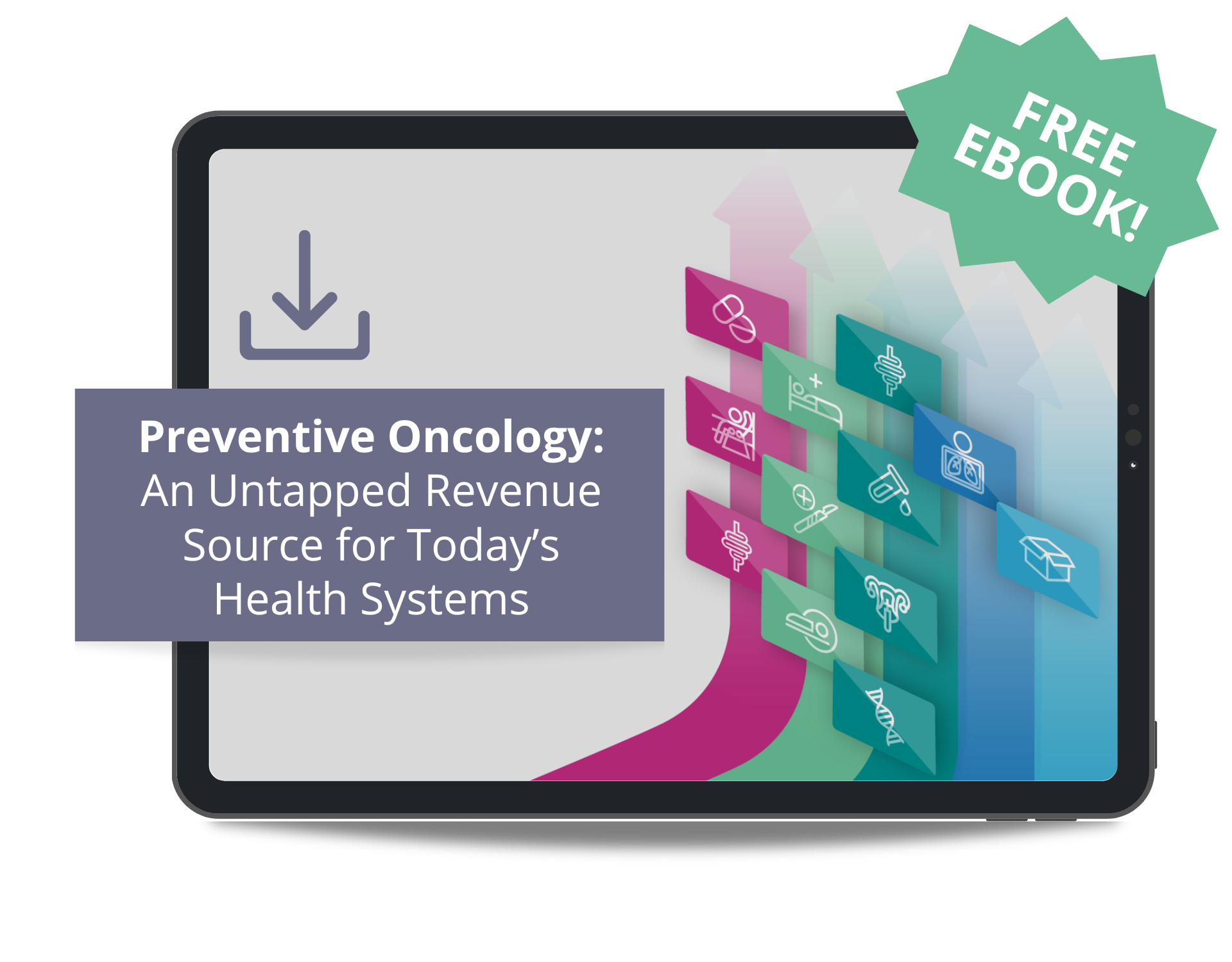 START UNLOCKING NEAR-TERM REVENUE
Think prevention doesn't pay the bills? Think again.
One of the greatest sources of untapped revenue lies in oncology, where an unmet need for cancer prevention also promises to drive innovation forward.

WE CAN HELP
In our new ebook, take an insider's look at how our leading health system partners have improved access and delivery of preventive oncology services through these three simple steps. Plus, learn what data-backed, organization-wide clinical and financial outcomes they continue to see year-over-year – and how we can help you get the same results.