WEBINAR RECORDING
How To Get The Support You Need to Start and Grow Your High-Risk Program
Watch the recording and download the slides now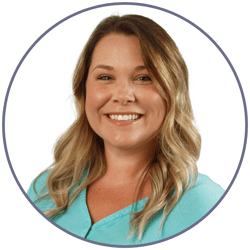 FEATURING
Senior Manager
Oncology Prevention, Screening & Support Programs
Baptist Health Care

ABOUT THE WEBINAR
Learn how Baptist Health Care solved workflow complexity, patient pipeline, and staffing problems by partnering with CancerIQ –
Pensacola-based Baptist Health Care wanted to offer standardized cancer risk assessment and prevention services across its five breast imaging centers, but did not have the workflow, marketing resources or staff to do so. Baptist Health Care hired CancerIQ's services team to redesign workflows and implement a rollout of its risk assessment software program with patient marketing materials and a scalable business plan. Together, CancerIQ's software and services resulted in high patient volume and a 4X projected ROI for the breast imagining centers.
Learn how to:
Design your High-Risk Program's workflow to get up and running in 180 days or less
Use launch marketing to raise community awareness and uptake of your services
Get leadership support for a sustainable business and hiring plan
You will also receive a downloadable case study on Baptist's success story, and actionable tips about how to get the same results.