This webinar gives best practices for starting and growing a genetic cancer risk assessment (GCRA) program.
This webinar already passed. Please complete the form to download the recording!
Develop Robust Genetic Cancer Risk Assessment Program in Preventative Care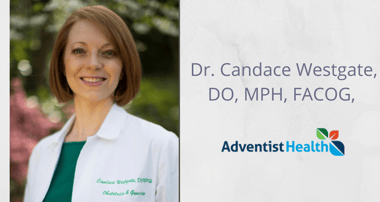 Date and Time: Tuesday, May 15, 2018 2:00 PM - 3:00 PM CDT
Duration: 1 hour
Description: This webinar features Dr. Candace Westgate, DO, MPH, FACOG who developed a formalized genetic cancer risk assessment (GCRA) program in her practice and founded the Hereditary Cancer Consortium in the Adventist Health Network in 2013. Cancer risk assessment strongly aligns with her philosophy of practice: "Preventive care is important to me. I believe in partnering with and empowering patients on their journey to find health, treating the whole patient and not focusing on only the disease."
In the first half of this webinar, participants will learn best practices from Dr. Westgate on building a GCRA program in a preventative care setting. This will be followed by an open Q&A with Dr. Westgate. Please come prepared with your questions!