Storyboard on Genomics in Rural America to be Displayed at IHI National Forum
Dec 9, 2019 | Adventist Health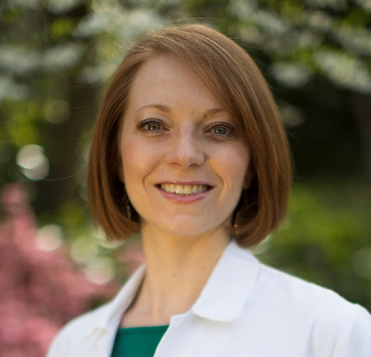 ORLANDO, December 9, 2019 — Patients in rural areas can receive the same access to genomics as patients getting care in major cities, according to a new storyboard being presented at the Institute for Healthcare Improvement (IHI) National Forum, Dec. 8-11 in Orlando.
Dr. Candace Westgate from Adventist Health will display the storyboard sharing the success of the health system's hereditary cancer risk assessment initiative, the Adventist Health Early All-Around Detection (AHEAD) Program. The AHEAD Program leverages the use of CancerIQ's technology to do population-wide genetic screening, arm providers with clinical decision support, and engage patients with customized care plans to get ahead of hereditary disease.
"Everyone deserves the same standard of care no matter where they live," Dr. Westgate said. "I'm pleased to share the success of the AHEAD program with IHI attendees. It is my hope others will take our lessons learned and use them to equip their network with the shared decision-making, clinical decision support, and patient management software needed to screen and identify all high-risk patients and navigate those patients to the right care at the right time — whether they are in rural areas, community settings, or academic medical centers."
Dr. Westgate, an OB-GYN, started the AHEAD program in 2016. She realized the health system, with 21 hospitals and dozens of clinics spread across four states, was only identifying a fraction of its patients as candidates for genetic cancer risk assessment. Patients in rural areas were also more likely to miss a follow-up assessment.
Further, with a national shortage of genetic counselors, many providers in the system didn't feel empowered to guide patients to appropriate resources if a test did show a high risk of hereditary cancer.
In nearly two years, the AHEAD program has screened 11,203 patients and identified 3,166 as good candidates for genetic screening. Of those who were screened, 9 percent tested positive for a genetic mutation that may lead to hereditary cancer.
One AHEAD patient was screened and tested positive for a gene mutation that is linked to increased risk of breast and ovarian cancer. She got the treatment she needed. Her experience led her sisters to get tested as well, one of whom also tested positive for the genetic mutation.
"I am so grateful for genetic testing. It saved my life, and it saved my sister's life," the patient shared.
Dr. Westgate's storyboard also includes a guide for others who want to implement programs at their clinics.
Earlier this year, Adventist Health announced it is integrating the CancerIQ platform into the health system's Cerner electronic health record (EHR) to streamline a multi-specialty rollout across the health system.
CancerIQ's CEO, Feyi Olopade Ayodele, will also be attending the IHI National Forum. She will be presenting alongside Dr. Westgate during a sponsored Table Topic, titled "Identify, Manage Patients at Risk for Hereditary Cancer," which will be held in the Forum Hall from 12:40-1:20 p.m. on Tuesday, December 10.
About Adventist Health
Adventist Health is a faith-based, nonprofit integrated health system serving more than 80 communities on the West Coast and Hawaii. Founded on Seventh-day Adventist heritage and values, Adventist Health provides care in hospitals, clinics, home care agencies, hospice agencies and joint-venture retirement centers in both rural and urban communities. Our compassionate and talented team of 35,000 includes associates, medical staff physicians, allied health professionals and volunteers driven in pursuit of one mission: living God's love by inspiring health, wholeness and hope. Together, we are transforming the American healthcare experience with an innovative, yet timeless, whole-person focus on physical, mental, spiritual and social healing.
About CancerIQ
CancerIQ's technology enables hospitals to identify, evaluate and manage entire patient populations based on individual genetic risk factors. By analyzing family history, running predictive risk models and automating NCCN guidelines, CancerIQ empowers community-based providers with the genetic expertise to prevent cancer or catch it early. The platform has been rapidly adopted by some of the top health systems in the country and fully integrates with genetics laboratories, EHRs, and specialty software vendors to streamline workflow, guide clinician decision making, achieve cost savings, and — most importantly — improve patient outcomes. Learn more about how CancerIQ is scaling the use of genetic testing to predict, preempt and prevent disease at canceriq.com.