CancerIQ Hires Kelly Hall as Vice President, Commercial Strategy and Operations
Dec 11, 2019 | CancerIQ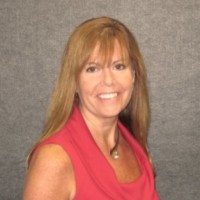 CHICAGO, December 9, 2019 — CancerIQ, a cancer risk assessment and management platform, has named Kelly Hall as its new vice president of commercial strategy and operations.
Kelly brings to this role more than 13 years of experience serving as a clinical program vice president at Moffitt Cancer Center. While there, she led program growth initiatives ranging from budgets and forecasting to screening, outreach, and high risk programing. She also saw first-hand the struggles cancer programs face when trying to maximize the clinical and financial value of genetics and precision medicine, and the importance of doing it in a systematic way.
After working at Moffitt Cancer Center, Kelly served in administrative roles at other leading cancer centers and as a vice president covering health systems at InformedDNA where she led their product and business development.
"We hired Kelly because she is incredibly knowledgeable about both the clinical and business side of the oncology space which gives her a deep empathy for our customers," said Feyi Olopade Ayodele, CEO, CancerIQ. "As an early member of the team at InformedDNA, Kelly has also demonstrated her entrepreneurial mindset and shared passion for democratizing access to genetics. She's a wonderful addition to our expanding team."
At CancerIQ, Kelly will help clients think beyond genetic counseling and start activating population-wide genetic screening programs that leverage CancerIQ's evidence-based content.
She will be guided by her experience implementing telehealth genetic counseling in over 100 hospitals and the best practices CancerIQ has learned from screening over 250,000 patients.
"I'm joining CancerIQ because I believe in its mission, and their approach to solving a rapidly evolving problem in healthcare." said Kelly. "Their product fills a need in so many ways already, but the opportunities to further expand are incredibly exciting."
Kelly earned her MBA from the George Washington University. She also holds a bachelor's degree in accounting and information systems from Southern New Hampshire University.
About CancerIQ
CancerIQ's technology enables hospitals to identify, evaluate and manage entire patient populations based on individual genetic risk factors. By analyzing family history, running predictive risk models and automating NCCN guidelines, CancerIQ empowers community-based providers with the genetic expertise to prevent cancer or catch it early. The platform has been rapidly adopted by some of the top health systems in the country and fully integrates with genetics laboratories, EHRs, and specialty software vendors to streamline workflow, guide clinician decision making, achieve cost savings, and — most importantly — improve patient outcomes. Learn more about how CancerIQ is scaling the use of genetic testing to predict, preempt and prevent disease at canceriq.com.