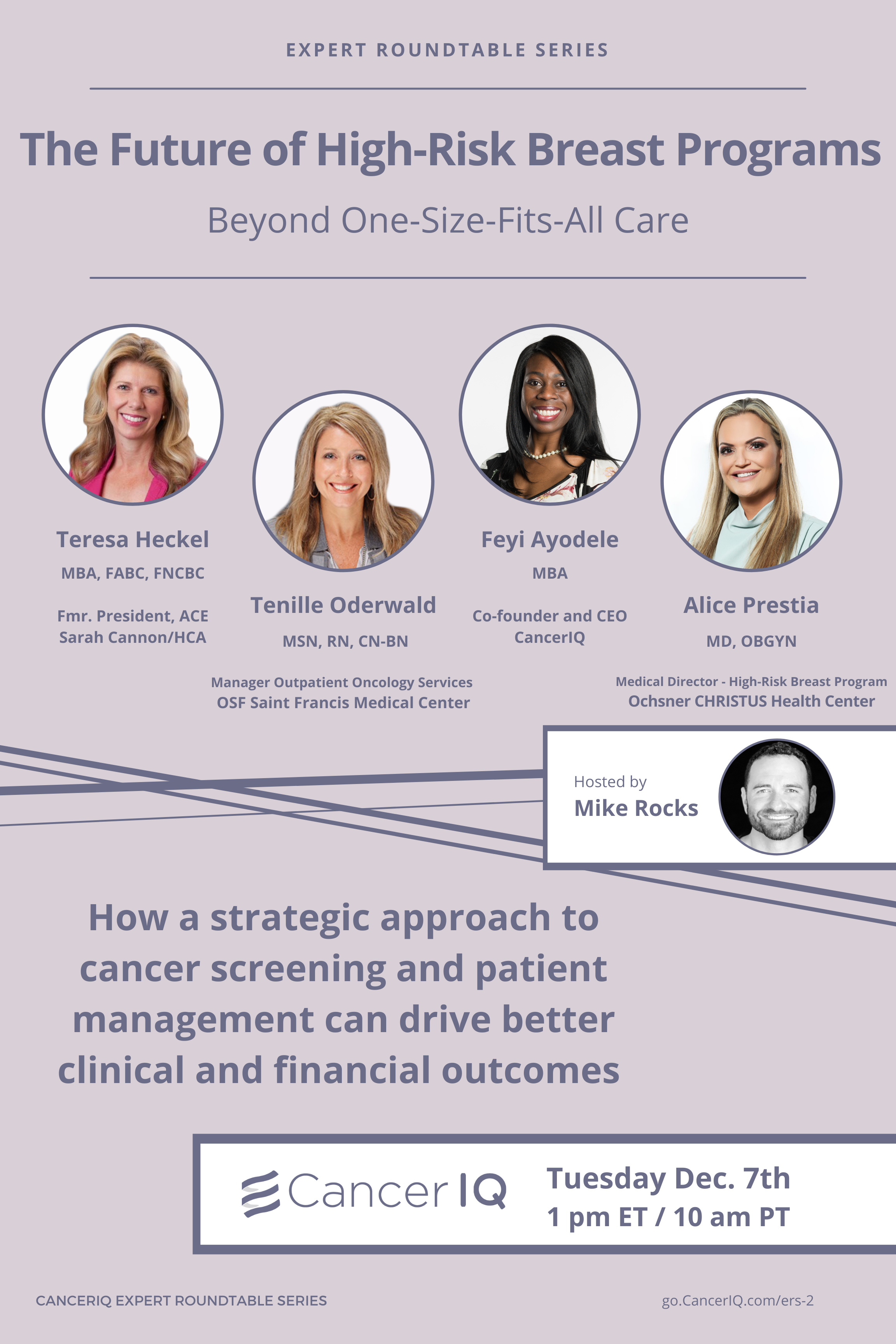 CancerIQ's November expert roundtable unpacks the "how to" of building a modern high-risk breast cancer program. Experts in program optimization will shed light on why a one-size-fits-all approach to breast care can miss thousands of high-risk patients. Join us as we explore how world-class high-risk breast programs take a more strategic approach to cancer screening and patient management, driving better clinical outcomes and generate downstream revenue.

Featuring:
• Teresa Heckel, MBA, FABC, FNCBC, Former President of the Association of Cancer Executives, NAPBC & NCBC board member, High Risk Project Director for Sarah Cannon
• Dr. Alice Prestia, OBGYN at Ochsner CHRISTUS Health Center - Lake Area
• Tenille Oderwald, MSN, RN, CN-BN, Manager Outpatient Oncology at OSF Saint Francis Medical Center
• Feyi Olopade Ayodele, MBA, Co-founder and CEO of CancerIQ

Join host Mike Rocks for a deep dive into the framework of modern-day high-risk breast programs and how they can provide better clinical and financial outcomes that build the business case for expansion.
The Future of High-Risk Breast Programs:
Beyond One-Size-Fits-All Care