Beyond October: Scaling Services Needed for Your High-Risk Breast Patients Year Round



with Leah Marcantel, RN
Recording now available!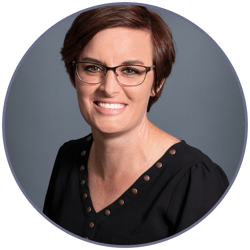 Featuring: Leah Marcantel, RN
Nurse Navigator OCN CN-BN CGRA
Christus Ochsner Health Southwestern Louisiana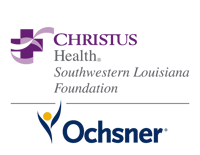 Beyond October: Scaling Services Needed for Your High Risk Patients
Every October is Breast Cancer Awareness month – which sends women in droves to their local breast centers to get their annual mammogram. But when the pink's packed away, and screening isn't top of mind come November, many of these women don't think about it until next year. As soon as your volumes have spiked, they just as quickly fall. But what about your high-risk patients that need to come in more frequently than once a year?
In this upcoming webinar, Leah Marcantel, Nurse Navigator OCN, RN, CN-BN CGRA of Christus Ochsner Health Southwestern Louisiana will showcase how breast centers can identify high-risk women, put them on a more frequent and personalized protocol, and make sure they're back in before an entire year has passed. Leah's team has been practicing precision prevention – where every woman coming in for breast imaging has a customized screening plan, including the 30-40% of high-risk women they've identified, and those that need an MRI. With the right tools and strategies providers can keep up the work of getting ahead of breast cancer all year long – so that patients are still cancer-free when October rolls around again next year. When marketing attention faces elsewhere, your breast center or high-risk breast clinic can differentiate itself by carrying on the momentum all year round – and CancerIQ can help.

In this webinar recording, participants will learn how to:
Operationalize the momentum of Pink October for better clinical and financial outcomes
Scale a high-risk breast center program and stabilize volumes to see more patients year-round
Realize the downstream revenue of increasing access to personalized screening protocols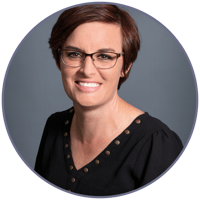 Leah Marcantel RN
Nurse Navigator OCN CN-BN CGRA
Christus Ochsner Health Southwestern Louisiana

Leah Marcantel, BSN, OCN, CN-BN, CGRA is the high-risk navigator at Christus Ochsner Wellness, Screening & Genetics Center. Her primary role is assessing patients' cancer risks based on personal and family cancer history as well as personal clinical risk factors. Patients identified as having increased cancer risk are assisted with getting recommended high-risk care.

She has worked in oncology for 21 years, beginning on an inpatient oncology unit before moving to an outpatient chemotherapy unit. From there, she worked in hospice, focusing heavily on oncology patients at the end of life. She began working as a nurse navigator in Oncology before transitioning to her current role. Being able to now assist mostly unaffected patients with reducing and understanding their cancer risk is extremely rewarding for Leah. Identifying genetic and clinical factors that impact cancer risk assists not only the patient with reducing and managing their risk, but potentially their entire family.
When she is not working, she is usually traveling with her husband and two teenagers. They are always planning the next road trip or cruise to somewhere they haven't been.
Hosted by John Hansel
CancerIQ SVP, Commercial Strategy